MOTORCRAFT®
TRANSMISSION FLUID
MERCON® V AUTOMATIC TRANSMISSION AND POWER STEERING FLUID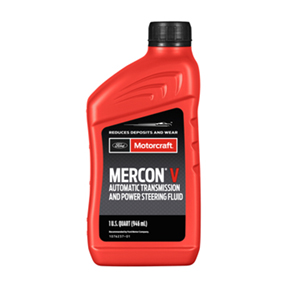 Motorcraft® MERCON® V is a premium-quality automatic transmission fluid recommended by Ford Motor Company for use in Ford, Lincoln and Mercury vehicles that require either MERCON® V or MERCON® type fluid. This product also provides excellent performance in electronically controlled automatic transmissions
Motorcraft® MERCON® V is manufactured with high-viscosity index, premium-quality, hydroprocessed base oils and specially designed performance additives, which provide excellent shifting characteristics at high and low ambient temperatures, excellent thermal and oxidation resistance and good low temperature fluidity. It provides wear protection and inhibits the formation of gum, sludge, lacquer and foam. It also provides protection against rust and corrosion. It is dyed red for ease of leak detection
Do not use in applications where MERCON® ULV, MERCON® SP, MERCON® LV, MERCON® ULV, Continuously Variable Chain Type Transmission Fluid, Motorcraft® Premium Automatic Transmission Fluid or Type F Automatic Transmission Fluid is recommended
Use in automatic and manual transmissions and power steering systems previously serviced with MERCON. Also use in FNR5 transmissions previously serviced with FNR5 Automatic Transmission Fluid (XT-9-QMM5)
Do not use in transfer cases where MERCON® ATF was previously recommended
Motorcraft® MERCON® V is suitable for use as a hydraulic oil in a wide variety of industrial applications that call for an ISO 46 or SAE 20W viscosity grade hydraulic oil
Refer to the Motorcraft® MERCON® V product data sheet at the link below for additional information. For SDS information call 1-800-448-2063
Note: MERCON® V Automatic Transmission Fluid is available in bulk quantities at substantial savings. Use of bulk oil products is environmentally proactive. Contact your FCSD Aftermarket Sales Manager, an approved Motorcraft® Bulk Oil Distributor, or www.Motorcraft.com for details.
Specifications

Motorcraft® Part Number

XT-5-QMC

XT-5-5Q3M

XT-5-DMC

XT-5-6GM

Specification Number

MERCON® V

MERCON® V

MERCON® V

MERCON® V

Size

184629

184629

184629

184629

FIR No.

1 Qt.

5 Qt.

55 U.S. gal.

6 Gallon Bag in Box

Unit Pack

12 (Case Qty.)

1

1

1


Sell Pack

N/A

3

N/A

50
SDS: 184629
MOTORCRAFT WARRANTY
A Warranty as strong as our parts
Every warranty is for 2 years with unlimited mileage and includes labor. That's Motorcraft strong.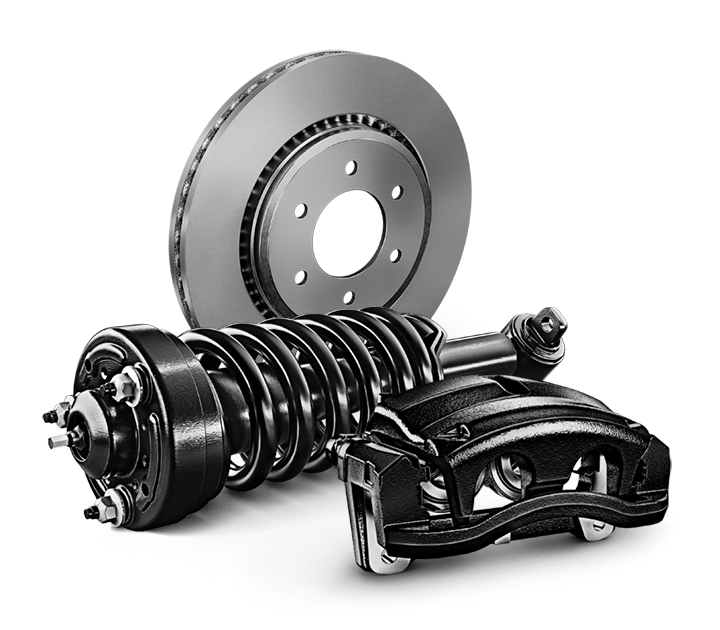 FIND WHAT YOU NEED
Locate Motorcraft parts