MOTORCRAFT PARTS
WARRANTY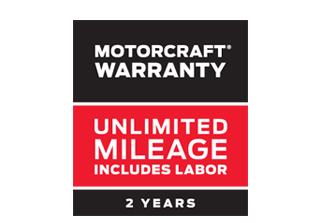 Enjoy the peace of mind you get with the Motorcraft warranty. Two years with unlimited mileage. Labor included.* With no commercial exceptions.
The Service Parts Warranty (SPW) applies to all Motorcraft® and Ford Parts sold to customers or installed on a customer-paid repair, effective October 1, 2013.
On Repair Orders dated on or after February 1, 2023, Fleets and Installers are eligible for labor reimbursement up to $75 per hour
Greater SPW coverage remains on parts with unique warranty coverage including sheet metal, gas engine and transmission assemblies, diesel engine assemblies and more.
*Limited labor costs. See your seller for a copy of the limited warranty. Do-it-yourself customers are not eligible for labor reimbursement.