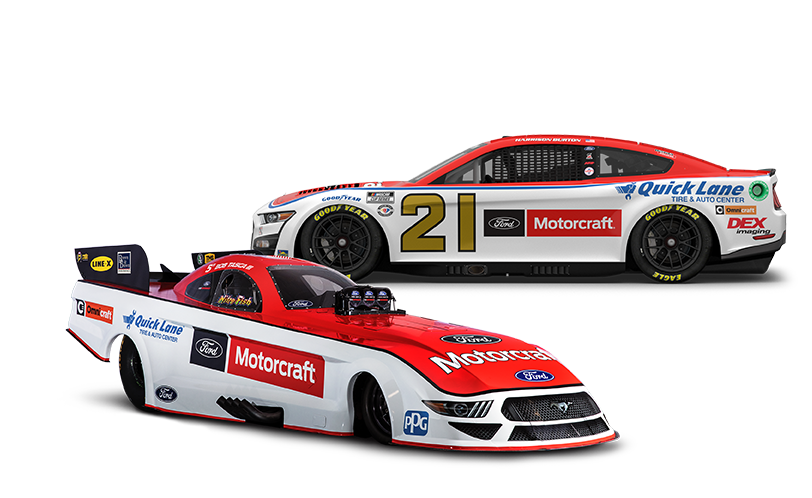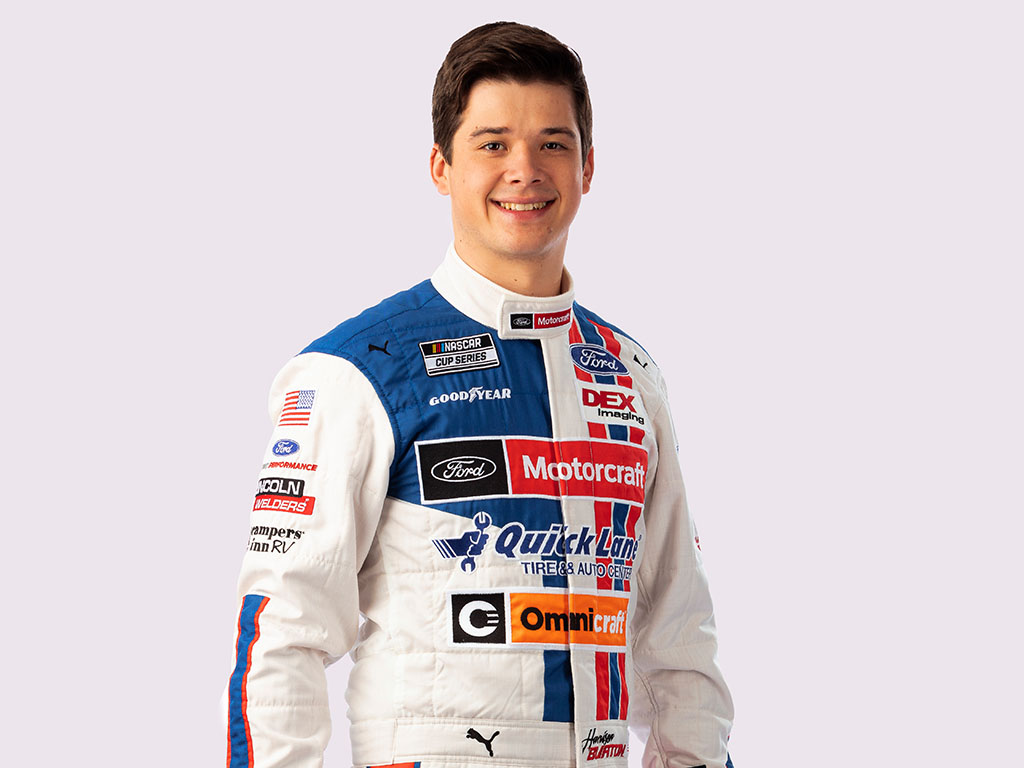 HARRISON BURTON
In 2023, Harrison Burton returns for his second season driving the iconic No. 21 Motorcraft/Quick Lane Ford Mustang for Wood Brothers Racing, the longest-running Cup Series team.

As a rookie in 2022, Burton finished among the top 20 in 14 races. His best performances were a third-place spot at Indianapolis and a 10th-place showing at Atlanta 2.
Burton is well-versed in NASCAR history given that his father, Jeff, raced 22 seasons (1993-2014) in the Cup Series. Harrison spent two full seasons and part of a third in the Xfinity Series. He reached the playoffs in both 2020 and 2021, finishing eighth overall each time. In 75 career Xfinity starts, he had 26 top-five finishes, including four wins (2020: Fontana, Homestead, Fort Worth, Martinsville). Burton competed full-time in the 2019 Truck Series, where he had 11 top-five finishes en route to placing 12th overall.
Please visit NASCAR.com for updated schedules and standings.
See the latest from the Wood Brothers team at Wood Brothers Racing.
BOB TASCA III
Bob Tasca III began racing at age 16. He is carrying on his family's racing tradition as the driver of the Motorcraft/Quick Lane Ford Mustang Nitro Funny Car in the National Hot Rod Association. Bob's grandfather (Bob Sr.) helped launch the successful return of Ford to professional drag racing in the 1960s when he created the first Cobra Jet.

Tasca made his NHRA Top Alcohol Funny Car debut in 2008, winning a pair of national events. Upon his rise to the Nitro Funny Car circuit in 2009, he racked up his first two "Wallys" in Gainesville and Reading. Tasca collected wins in 2010 (Englishtown) and 2012 (Dallas). His next triumphs occurred in 2019, when he won back-to-back races in Bristol and Norwalk.

The 2021 and 2022 seasons were the two best years of Tasca's career. Each season featured a career-high three victories. Tasca's triumph at the 2021 NHRA Finals in Pomona was especially impactful as it vaulted him from seventh place to third place on the last day of the season. In 2022, Tasca finished the year in fourth place, marking the fourth straight season he ranked among the top five in Nitro Funny Car.
Off the track, Tasca is the Vice President of Tasca Automotive Group, which is based in Cranston, Rhode Island.
Please visit NHRA.com for updated schedules and results.
See the latest from the Tasca team at Tasca Racing.