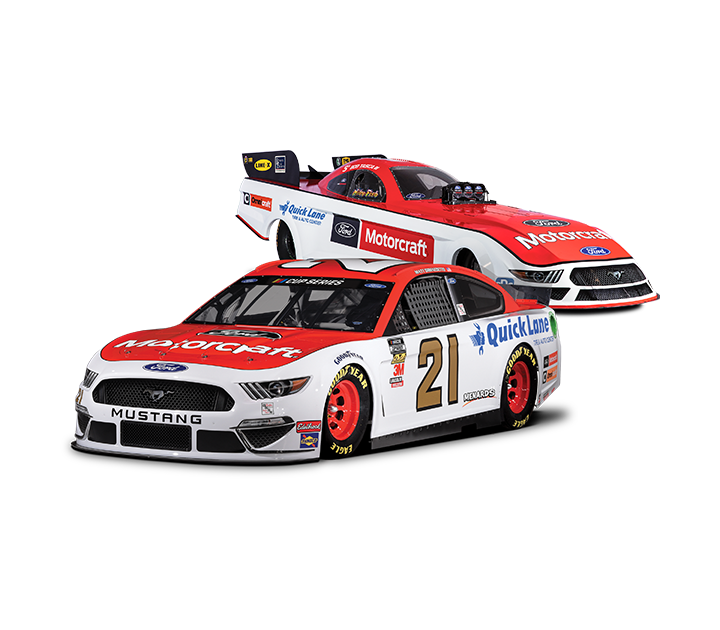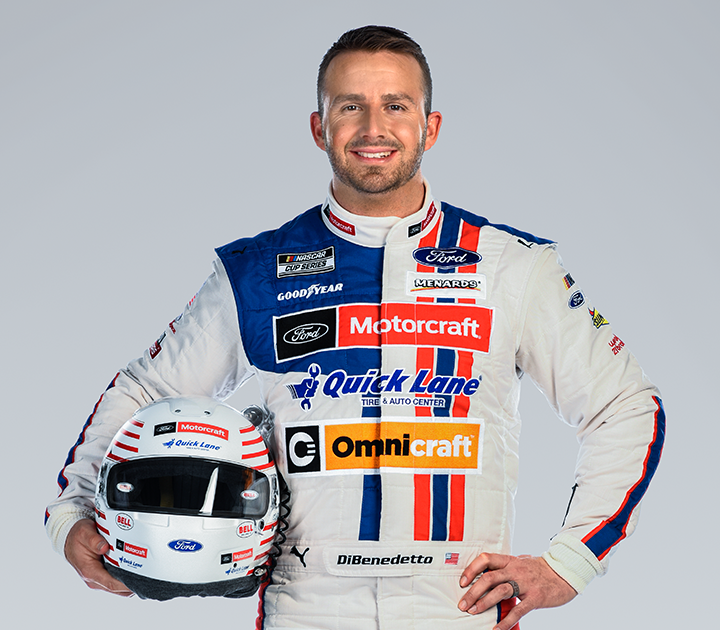 MATT DIBENEDETTO
The 2020 season marks the sixth year of competition in the NASCAR Cup Series for driver Matt DiBenedetto and his first year competing for the longest-running Cup Series team, Wood Brothers Racing and driving the iconic No. 21 Ford Mustang.
Matt and Wood Brothers Racing have had a great season, reaching the playoffs and racking up a number of Top 10 finishes.
In 2015, Wood Brothers Racing formed a technical alliance with Team Penske and the partnership continues with DiBenedetto at the helm of the No. 21 Ford while the team pursues its 100th Cup Series win.
A native of Grass Valley, Calif., DiBenedetto began racing mini karts at a young age after his father, former IMSA driver Tony DiBenedetto, noticed his son's interest in motorsports. The DiBenedetto's moved to North Carolina by the time Matt was 13 and he continued to race as much as he could. Competing in tough and aggressive races at tracks such as Hickory Motor Speedway paved the way for DiBenedetto to run seven NASCAR K&N Pro Series East (NKNPSE) races in 2009 and he also made his NASCAR Xfinity Series (NXS) debut that season at Memphis. Over three years of NKNPSE competition, DiBenedetto compiled three wins, 11 top-five and 14 top-10 finishes. DiBenedetto continued to earn more opportunities, producing solid results in NXS, NKNPSE, and ARCA Menards Series competition between 2009 and 2014. He made his NASCAR Cup Series debut in 2015 racing the No. 83 car for BK Racing.
DiBenedetto Key Accomplishments:
Secured playoff berth in 2020 Round of 16
Numerous Top 10 finishes in 2020 NASCAR Cup season
Finished eighth in the 2017 Brickyard 400
Produced top-10 finish in 2017 Daytona 500 (ninth place)
Earned seventh-place finish at Daytona in July of 2018
Led 152 laps in 2019
Please visit NASCAR.com for updated schedules and standings.
BOB TASCA III
DRIVER OF THE MOTORCRAFT / QUICK LANE FORD MUSTANG FUNNY CAR
TEAM: Tasca Racing
CREW CHIEF: Jon Schaffer, Mike Neff
Bob Tasca III has been racing since he was 16 years old. He started his racing career by attending Roy Hill's driving school, and from there went on to be licensed in 4 NHRA classes. In 2005, after years of being around the John Force program, Bob wanted to try his skills in a Top Alcohol Funny Car, the steppingstone to entering the Top Fuel program. After attending Frank Hawley's Top Alcohol Funny Car driving program, the Tasca's decided to build their own car and enter the professional ranks.
Tasca has landed 24 final round appearances, won eight national events (including two back-to-back wins in 2019), two divisional races, and made it to back-to-back finals of the Super Bowl of NHRA racing in Indianapolis in 2006 and 2007.
DID YOU KNOW?
In March of 2007, Bob Tasca III broke the world record, recording the quickest pass in Alcohol Funny Car history at 5.451 at 263 mph. Tasca also holds one of the quickest passes in Fuel Funny Car at 3.89 – 326 mph, and was the first Ford driver to break the three-second barrier.
Please visit NHRA.com for updated schedules and results.
See the latest from the Tasca team at Tasca Racing.