MOTORCRAFT®
AIR CONDITIONING
MOTORCRAFT® COMPRESSOR (NEW OR REMANUFACTURED, LOADED OR UNLOADED)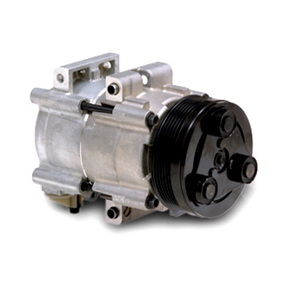 Motorcraft® air-conditioning compressors are available as new or remanufactured as well as loaded or unloaded units.
New compressors are the same components that were installed in the vehicle when it rolled off the assembly line
Loaded compressors include:

Clutch pulley and coil for easy ordering (most assemblies are pre-charged with PAG refrigerant oil)
Pre-shimmed clutch/pulley assemblies to provide direct bolt-in installation

There are two types of new loaded compressors for Ford vehicles, depending on vehicle application:

Scroll-type for heavy-duty applications

Scroll design provides high volumetric efficiency and low power consumption
Unique 100% ball bearing design for smooth operation and low noise
Variable capacity helps reduce clutch cycling which contributes to longer clutch life
Variable capacity compressors also reduce variations in discharge air temperature
Forged aluminum scrolls contribute to the strength and durability of the scroll mechanism

Fixed swashplate (or FS-type) for applications requiring reduced NVH

Oil management technology within the compressor provides improved efficiency and helps contribute to improved fuel economy
Forged aluminum pistons and swashplates for durability
Heat-resistant Teflon® piston rings
Integral pulse-reduction design helps reduce NVH
Ball bearings are used instead of bushings to help with durability and reduced noise

Both types feature:

Hardened internal parts for durability
Internal parts micro-finished for efficiency
Dual center seams seals for excellent lead protection
Housing mounting bosses meet new vehicle OE specifications
Pulleys e-coated for corrosion resistance and a long-lasting finish
MOTORCRAFT WARRANTY
A Warranty as strong as our parts
Every warranty is for 2 years with unlimited mileage and includes labor. That's Motorcraft strong.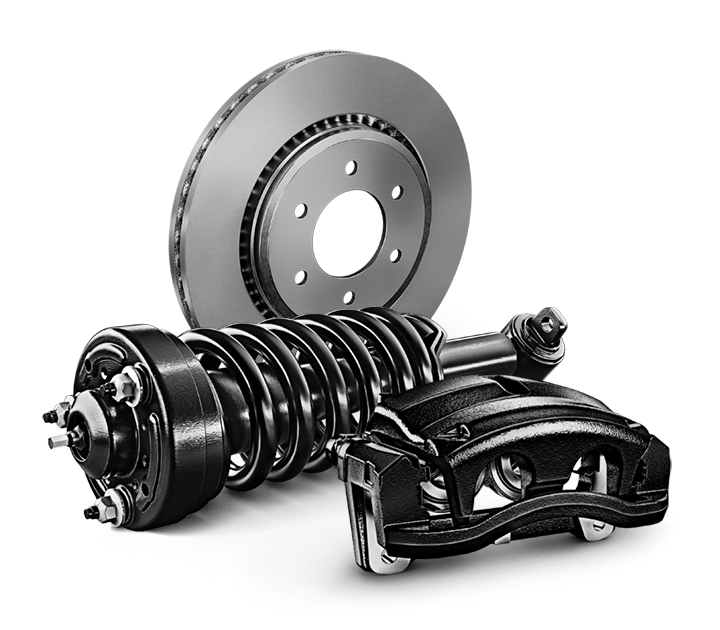 FIND WHAT YOU NEED
Locate Motorcraft parts